Wednesday, June 14, 2023
11:30 a.m. - 4:00 P.M.
&
Thursday, June 15, 2023
9:00 a.m. - 4:00 P.M.
Location
TBD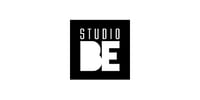 Studio BE Art Activation
Studio Be -- one of New Orleans' most iconic artists – will create an on-site mural at Horizons!
In collaboration with youth artists from Eternal Seeds, StudioBe will be incorporating New Orleans' unparalleled vibrancy and celebrating a world "Without Limits" in their art.
Horizons is a space to create. Join us by adding your mark to StudioBe's participatory mural at Horizons.
Subscribe for Updates About Horizons 2023