Thursday, June 15, 2023
10:15 A.M. - 10:45 A.M.
Location
TBD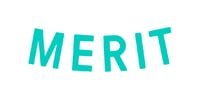 Networking break with Merit
Networking breaks will be in two locations and feature light snacks, coffee and beverages.
Tracking Credentials in Your Workforce Ecosystem with Merit
Merit powers cross-system, collaborative community solutions with a trusted platform that works for everyone - learners, jobseekers, employers, education providers and workforce.
Merit is powering partnerships that:
give learners and job seekers agency over their pathways

support employers in finding local talent

connect workforce and education systems in meaningful ways

encourage local economic growth for all
Learn more about our National Governors Association efforts in Spokane and our other community approaches here.
Subscribe for Updates About Horizons 2023